We started with an ideal in mind, to build a bank that would better serve mid-market and emerging growth companies and their principals. Since opening our doors in 2007 we have been providing clients a superior level of service, local market expertise, and a real working relationship with an experienced banker.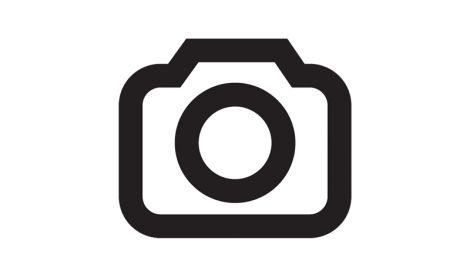 We have the broad perspective, developed through years of relevant experience, to craft solutions tailored for your specific business objectives. We are the bank you've been looking for and the one you can trust.

-Douglas L. Williams
CEO of Atlantic Capital Bank
Ashley C. Carson
Executive Vice President,
Corporate & Community Affairs


Kathy B. Andrews
Senior Vice President,
Manager - Treasury Services Sales
and Specialty Deposits

Dany M. Lee
Senior Vice President,
SBA Lending

Nathan L. Ottinger
Senior Vice President,
Payments Industry Banking

Walter M. Deriso, III
Senior Vice President,
Private Banking

Lee A. McLean
Vice President,
SBA Lending

W. Mark DeMarcus
Senior Vice President,
Market President, Charlotte

Dirk S. Ledford
Senior Vice President
Private Client Services

Michael "Cory" Burdette
Senior Vice President
Financial Institutions Group

Jill Green
SVP, Managing Director of Mortgage Banking
NMLS #546341

Joe DiNicolantonio
Executive Vice President,
Tennessee & Northwest Georgia President

Annette Rollins
Executive Vice President
& Chief Human Resources Officer
We're passionate about:
Personalized Solutions

"When it comes to financing, my clients have very specific concerns and needs. They don't need an off-the-shelf solution - they need someone to sit down and listen to them, and structure something that works with the way their business operates. I do that for each of my clients."

Customized Solutions

"For me, the best part about ACB is the strong focus on meeting the customer where they are and designing a solution that meets their specific needs. Having spent several years as the business manager for a local business, I know how companies appreciate having a customer focused banking partner. At ACB, we are able to design an efficient treasury system that adds value, but works in the background, enabling the customer to focus on their core business."

Custom Solutions

"I have spent my entire career working to help businesses achieve their goals. Every business is unique and has its own needs, and I enjoy the challenge of bringing custom solutions to each client."

Reliability

"Our Payments Industry clients require a banking partner that is reliable, scalable and available to support their unique operational needs. I take great pride in delivering thoughtful solutions and ongoing service to help our clients meet their growth initiatives."

Integrated Solutions

"My background in family office management has taught me how closely personal and business finances are tied. At Atlantic Capital Bank, many of my private clients are owners or managers of a business, so our Private and Professional Financial Services Group takes special care to accommodate the bridging of both interests – personal and corporate."

Entrepreneurs

"Entrepreneurs and small businesses are the backbone of our economy. Whether providing financing for a business acquisition, a business expansion, or a business start-up, my passion is helping to make the dream of business ownership a reality for my clients."

Commitment

"I believe there continues to be great disruption caused by bank consolidation and unending restructuring. This disruption has caused confusion for many owners of mid-sized businesses. I have built my career and we have built our bank on developing long-lasting relationships based on mutual trust, commitment and loyalty, while providing tailored financial solutions for our clients."

Exceeding Expectations

"Success stems from hard work, good ethics and great relationships. I strive to keep each of these core elements at the forefront of my business with each client."

Relationships

"I believe customer service is the most important thing to a Community financial institution and the single most important product they sell to their customers. The relationship a community bank has with its customers and the service they provide is what differentiates themselves from the competition. At Atlantic Capital we feel the same way about our financial institution clients. Our primary goal is to deliver superior customer service and products that exceed expectations. "

Meeting Client Needs

"Using my experience in real estate and finance, I help clients and referral partners with their real estate finance needs. I strive to listen to the client's need, offer solutions that meet their mortgage objectives, and serve as a trusted advisor. Navigating today's mortgage landscape is challenging. As a seasoned professional with extensive knowledge and high performance standards, I want to assist with the largest financial transaction many clients will make. "

Delivering Results

"Over the course of 25 years, I have had the great privilege of working with clients of all types and been able to build strong long-term relationships and deliver meaningful results for them. What I've learned is that it begins with listening to their needs, serving as a trusted advisor and then customizing solutions to help them meet their goals. At Atlantic Capital, we strive to deliver the best service, products and advice available to our clients."

Engaging People

"My passion as a Human Resources leader is to partner with teammates at an individual and leader level to link our purpose and values with strategies that foster an engaged workplace. Sustaining a meaningful culture in an industry that is highly competitive and rapidly evolving provides an opportunity to not only tell our story of who we are and what we believe in, but to demonstrate it in all that we do every day. At Atlantic Capital, our people individually and collectively are passionate about our mission to serve, excel and prosper in all that we do."