Financial Institutions
Thanks for printing! Don't forget to come back to for fresh articles!
Michael "Cory" Burdette
Senior Vice President
Financial Institutions Group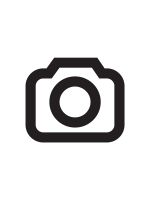 I believe customer service is the most important thing to a Community financial institution and the single most important product they sell to their customers. The relationship a community bank has with its customers and the service they provide is what differentiates themselves from the competition. At Atlantic Capital we feel the same way about our financial institution clients. Our primary goal is to deliver superior customer service and products that exceed expectations.
Client Focus: Community financial institutions
Experience: 10 years in serving community and middle market financial institution clients.
Education: Georgia College & State University, BA
Michael "Cory" Burdette is the Senior Vice President of Atlantic Capital Bank's Financial Institutions Group. Mr. Burdette serves as the bank's primary contact and relationship manager in showcasing the value of its correspondent services to community financial institutions. He has a diverse background with community and middle market financial institutions and has previously served as a commercial banker, loan sales portfolio manager, treasury sales officer and correspondent banking relationship manager. For over ten years, his primary focus has been developing and managing correspondent financial institution C-level executive relationships to help identify cash management, lending and other balance sheet enhancement opportunities.
Cory lives in Atlanta, Georgia with his wife and three young boys. He is an avid outdoorsman, and in his spare time he enjoys golf, hunting, fishing and college football with his family.