Team Members
John C. Coffin
Executive Vice President
Regional Corporate Banking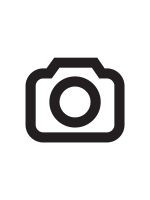 I understand that our clients' businesses are the foundations of their personal plans for the future. What we help them accomplish has much more importance than just numbers on a piece of paper. Co-workers, families, and communities all have a lot riding on the success of these businesses, and their banking relationship is an important element in enabling them to achieve that success.
Mr. Coffin is the Executive Vice President of Regional Corporate Banking at Atlantic Capital Bank.
Mr. Coffin's background includes commercial, capital markets and corporate banking experience. Before becoming an Officer of the Company, he spent ten years at Wachovia Bank, most recently in the position of Senior Vice President and Atlanta Commercial Banking Team Leader. Prior to this role, he was the Head of the Business Services Corporate Banking Group following Wachovia's merger with First Union.
From 1996 through 2001, he held other sales management and origination roles, with client coverage responsibility throughout the Southeast.
Prior to joining Wachovia in 1996, Mr. Coffin worked in New York in the Media and Telecommunications Group at Manufacturers Hanover Trust Company, Chemical Bank and Chase Manhattan Bank (through these two mergers).
Mr. Coffin earned a Bachelor of Arts degree in English from Dartmouth College. He received a Master of Business Administration from Columbia University Graduate School of Business, with a Finance and International Business concentration.