Team Members
Patrick T. Hickey, Jr.
Executive Vice President,
Commercial Real Estate Finance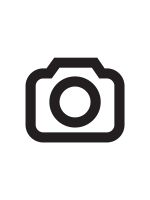 Each of our commercial real estate clients has a single client manager who is responsible for managing all aspects of the relationship - from initial contact and structuring through the closing and servicing of each loan. Our client managers understand the unique credit and depository product and service needs of each of our customers, and are advocates for their client. Our service delivery model provides efficient and responsive service, and it is very well received by our clients.
Mr. Hickey is the Executive Vice President and Real Estate Finance Group Executive of Atlantic Capital Bank. He oversees the Bank's Commercial Real Estate Banking line of business. Mr. Hickey brings 26 years of experience to Atlantic Capital in the Commercial Real Estate industry. His background includes Commercial Real Estate Lending, Real Estate Development, Real Estate Risk Management, Client Management/Investor Relations responsibilities, and Real Estate Investment Banking research.
Before joining the Bank, Mr. Hickey served as Vice President at Cousins Properties Incorporated, a public Real Estate Investment Trust (REIT) that actively develops Commercial Real Estate.
Prior to joining Cousins, Mr. Hickey was employed by The Westminster Schools for two years as the Director of Major Gifts. Prior to Westminster, Mr. Hickey was a Research Analyst at The Robinson-Humphrey Company, where for over two years he wrote and published sell-side research coverage on publicly traded REITs and real estate companies.
Prior to joining Robinson-Humphrey, Mr. Hickey worked for Wachovia Bank or its predecessors for 15 years. There he held positions as a Commercial Real Estate Lender, Commercial Real Estate Risk Officer, Corporate Risk Officer, and as the Manager of the Large Corporate Commercial Real Estate Lending Group.
Mr. Hickey earned a BA in Finance from the University of Georgia and received an MBA with a concentration in Finance and Real Estate from the University of Georgia. He is a native of Atlanta.