Private Client Services
Thanks for printing! Don't forget to come back to for fresh articles!
Jonathan B. "Bart" Rolen
Executive Vice President,
Private Client Services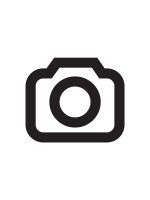 We have worked with many of our clients for over a decade. We have experienced life with them. I love building those lasting relationships that result in a deep trust - a trust where clients know you have their best interests at heart, and that you are going to give them your best every day.
Mr. Rolen has been the Executive Vice President and Head of Private Client Services for Atlantic Capital Bank since October 2015, when FSG Bank merged into Atlantic Capital.
Prior to the merger, Mr. Rolen served as Executive Vice President and Director of Wealth Management for FSG Bank since January 2012. Before joining FSG, he had spent his career in Private Wealth Management for SunTrust Bank, most recently serving as Group Vice President managing personal trust teams in Chattanooga and Nashville, TN.
Mr. Rolen earned an undergraduate degree in Finance from the University of Georgia's Terry College of Business and an M.B.A. from the University of Tennessee at Chattanooga. He is a Certified Trust Financial Advisor and is a graduate of the ABA National Graduate Trust School.
Walter M. Deriso, III
Senior Vice President,
Private Banking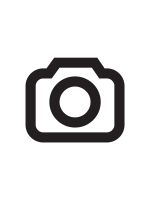 My background in family office management has taught me how closely personal and business finances are tied. At Atlantic Capital Bank, many of my private clients are owners or managers of a business, so our Private and Professional Financial Services Group takes special care to accommodate the bridging of both interests – personal and corporate.
Client Focus: High-net-worth individuals, family offices, physicians, and medical practices
Experience: 12 years of experience assisting and advising private individuals and family offices
Education: Vanderbilt University, BA; University of Georgia's Terry College of Business, MBA
Affiliations: Peachtree Road United Methodist Church, Member of the Administrative Board and Chair of the Finance Committee; Marcus Autism Center, Member of the Board of Trustees; Autism Speaks, Committee Member; Believe in Me Foundation, Board Member; Georgia Society of CPAs, Member; Buckhead Baseball, Coach
Representative Transactions:
$3.0 million operating line of credit, term and equipment loans for an orthopaedic practice
$1.0 million construction loan and operating line of credit to a family medicine practice
$0.6 million construction to permanent loan to a pediatric practice
$0.5 million operating line of credit to a general surgery practice
$0.5 million construction loan to a dermatology practice for build out of a new ambulatory surgery center
Dirk S. Ledford
Senior Vice President
Private Client Services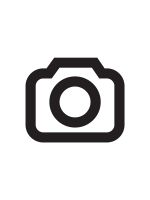 Success stems from hard work, good ethics and great relationships. I strive to keep each of these core elements at the forefront of my business with each client.
Client Focus: Atlanta-based business owners, high-net-worth individuals, and professionals
Experience: 20 years working in Private and Commercial banking
Education: Georgia College and State University, BBA, Economics
Affiliations: Member of Buckhead Church, Former member of Atlanta Kiwanis Club, Volunteer work with the Special Olympics, Volunteer with the Humane Society
Representative Transactions:
$2.2 million jumbo construction to perm financing in Buckhead
$1.5 million equity line of credit for physician
$2.2 million commercial refinance for hospice building
$3 million line of credit for local law firm
$0.5 million term loan for local CPA firm